How we were founded
Direct integrations and accreditations to global acquirers.
With us, there are no borders. Since 2013, our foreign exchange solutions have been working across all industries, and removing global financial barriers many organization's face. Welcome to a company that will bring you into the future of online financial & AI Technologies.
Woohoo Pay's Open Payment Network offers an independent payment gateway with a vast array of acquiring banks. All UK based acquirers are integrated into the Open Payment Network as well as further acquirer connections in Europe, North America and Asia.
 Woohoo Pay is a trading brand of Roche Fintech Ireland.
Currently, Roche Fintech is working with several customers worldwide in enterprise side, involving verticals like CFD Brokers, Tel-cos, Hospitality, Banking, Healthcare, Automotive, and Retail sectors.
Point of Sales Solutions
Woohoo Pay's payment gateway has the ability to report and tokenise point of sale transactions. This allows end merchants to have full visibility of all channels of payments under one reporting portal.
Single tokenisation also allows the end user to use tokens for future transactions such as for recurring transactions or refunds.
Our Promise
We are committed to bringing a value-added experience to the financial services industry for our stakeholders. As a privately held entity, we are dedicated to our clients, not shareholders. At the same time, we are socially minded and motivated, striving to improve the world by investing globally in development projects.
Just as we seek to educate our clients to facilitate Merchant success, we want to advance and develop the world by empowering communities. Ethics and morals are a strong piece of our company culture.
The pillars of our business include honesty, integrity, and loyalty. Therefore we pledge to provide the most competent advisors while offering a strong support system. We take a fiduciary approach to our clients, offering a platform to ensure the best services for your merchant account.
Our certifications and credibility stand for themselves, so why settle for the old business models in financial services? 
Woohoo Bank The Future Of Online Banking
Our team's backgrounds include experienced careers in a wide array of industries to leverage various competencies and provide broad market coverage. Let our decades of working knowledge serve you as we seek to build a successful strategic relationship.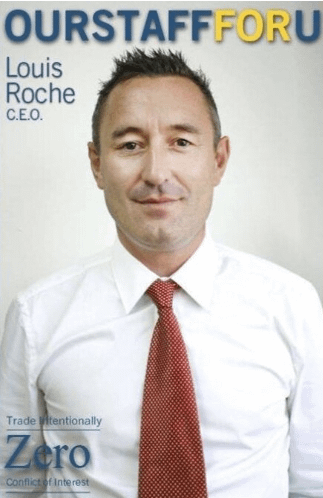 Louis Roche
Founder
Woohoo Pay's Open Payment Network is PCI DSS Level 1 registered as an approved service provider by Visa and Mastercard. Our cloud environment is protected by DDoS mitigation tools. Within the gateway, built-in security settings include AVS, CV2 checks, 3D Secure, velocity check rules and additional pre-integrated third-party fraud solutions.
Say WooHoo to the future of smartness
WooHoo AI is a Voice AI Startup Focusing on Smart Homes, Small Business & Enterprises. Winner of 2019 Best Product Design by German Design Council, Most innovative Product Award at CES 2018, Winner of Red Herring 2018 , WooHoo, is the world's most interactive and intuitive AI Assistant
Our trusted partners
Our goal is to educate and inform our clientele in-line with our fiduciary pledge.Our certifications and credibility stand for themselves, so why settle for the old business models in financial services? ​
Card payments within the retail sector
Back office times for card per day account for 28 minutes compared with 94 minutes for cash
One in four card payments are now contactless.
Increasing the volume of card payments to 80% of accepted payments can play a crucial part in lowering admin costs, saving a business as much as €7,500 annually.